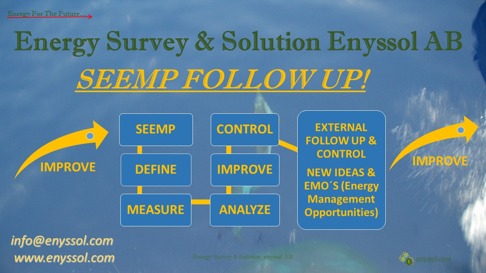 ENERGY AUDITS & SURVEYS:
Energy Audits/Surveys visiting the ships and/or the ship management / owner offices. Checking and Comparing the SEEMP manual according to working procedures. The Audit report can be attached to the SEEMP manual showing that the management also using external resources for keeping track of certificates and what improvements can be made for a better environment.

Gathering information about what equipment is installed and in use onboard the ship, procedures regarding running the equipment and the ship in entirety. Report delivered with findings and suggested ideas of what can be improved.

Please contact Enyssol for more information and to set up a plan and to
get a quotation for an Energy Survey...